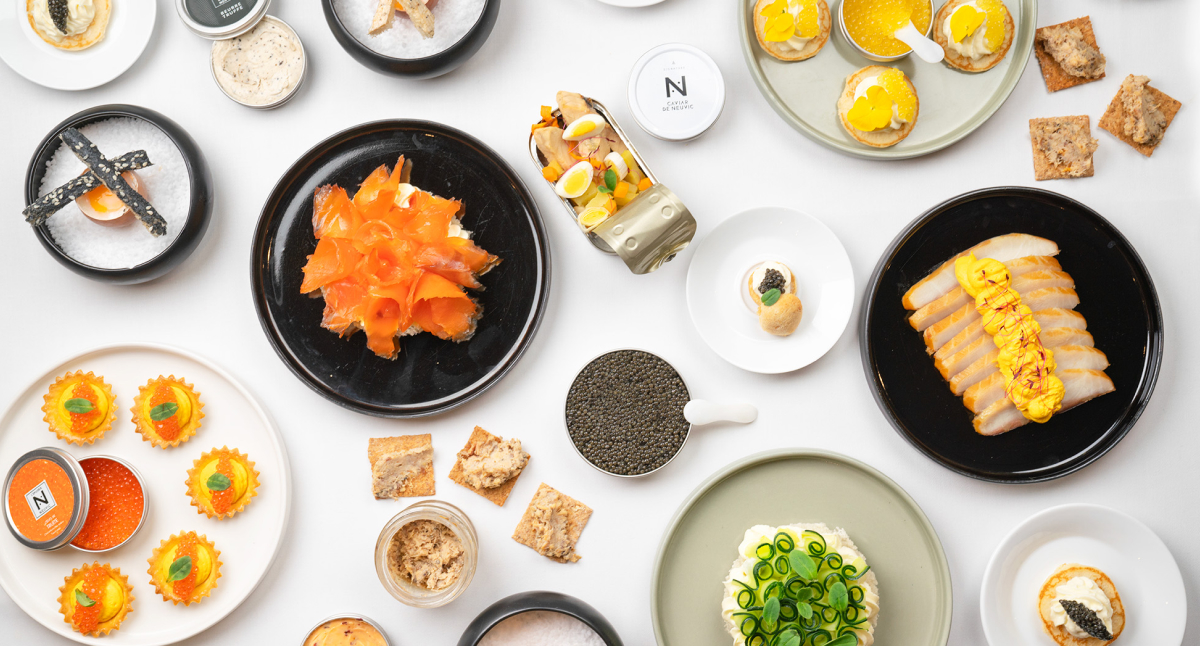 Discover our tailor-made catering service created by us and with the help of our partners! Whatever the type of event, the theme or the number of guests, combine the luxury of our products, our services and the specialities of the Périgord to create unforgettable festivities.
A signature synonym for French excellence
Dare to think big with the promise of spectacular tasting, pleasure and luxury without limits. Presented in its original tin and on a bed of crushed ice, you will taste our producer's caviar in the place of your choice. Guided by our professionals, you will follow the essential steps to achieve an optimal tasting of our black gold.
TAPAS AROUND CAVIAR AND STURGEON
A wide range of flavours for moments of sharing and happiness
Celebrate sturgeon and caviar on your tables in its most original form! Create a gourmet journey around creative tapas. As an appetizer for an aperitif or a complete dinner, these tapas are a unique way to discover the new products from the Caviar de Neuvic range.
From the passion of a producer to the plate of a fine gourmet
Treat yourself to a gastronomic table of the highest order. Offer your guests sublime and quality products thanks to this caviar menu. An opportunity for you and your family to discover surprising combinations and unique know-how. On the menu: subtlety, passion, exception.