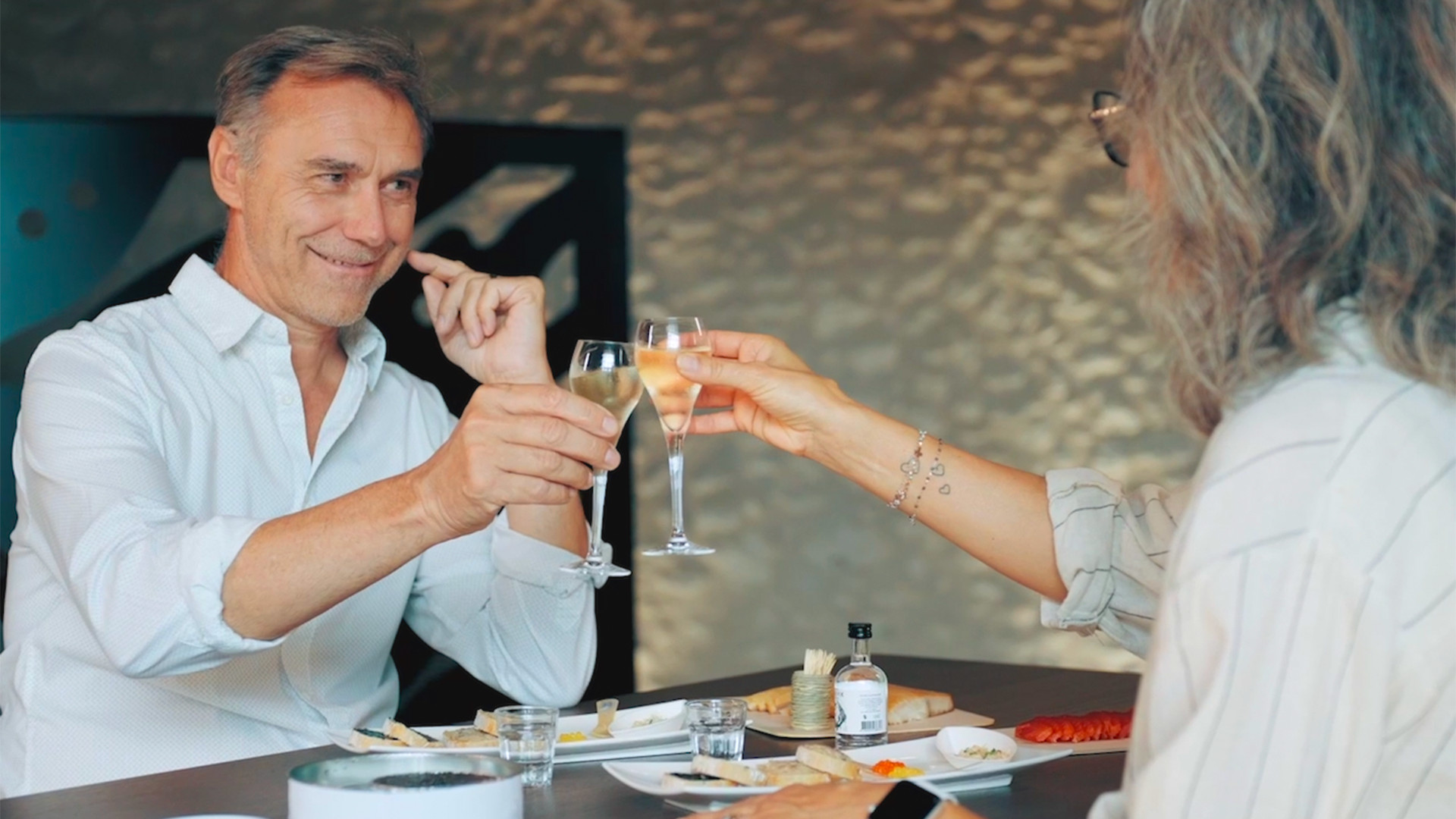 A COMPLETE DISCOVERY OF CAVIAR PRODUCTION: FROM THE FARM TO THE TIN
Embark on an immersive experience where you will discover our know-how from the breeding to the tin. The visit will start at the fish farm where our guide will show you the different stages of sturgeon breeding: from the hatchery where our fry are born to the refining ponds where our females grow. The experience will continue in our laboratory where we will explain our method of making caviar, a dozen stages carried out exclusively by hand. Finally, you will be able to taste 3 caviars directly in their Origin Box, i.e. the box used for maturing the caviar: minimum size 500g, up to 1.7kg.
VVIP Experience in english
300,00€
Description
The package includes a visit to the Domain de Neuvic where the sturgeons are bred and where the caviar is made. The visit of the laboratory, to observe our caviar manufacturing and to do a vertical tasting of 3 caviars directly in the Origin Tins.
Duration: 3 hours
Confirmation within 72 hours
Equipment: Bring boots and an umbrella in case of bad weather. Cap, hat and water bottle in case of hot weather.